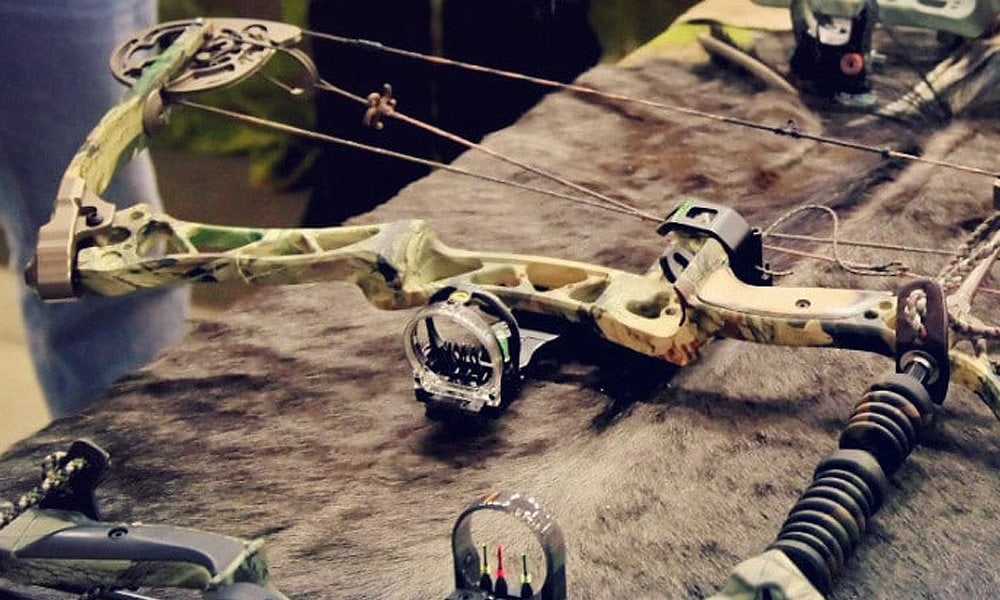 Looking to find the best compound bow under a $1000? then do we have the article for you. We have rigorously tested and tried all of these bows to pinpoint the very best one for your money, and what a bow it is.
These are perfect for beginner, intermediate, and advanced shooters, who would like to invest in a nice set of shooting gear at affordable rates. There's also a buyer's guide for Top compound bows below $300, which would be suitable for beginners looking for cheaper versions.
Remember, however, that archery is more than just about bows and arrows, it is an art. It's, therefore, part of the package to go all out and get advanced gear with multiple accessories. To get advice from veterans who have years worth of experience, this is the right place
So without further ado, here are the 3 top compound bows below $1000!
Toppoint Archery Trigon Compound Bow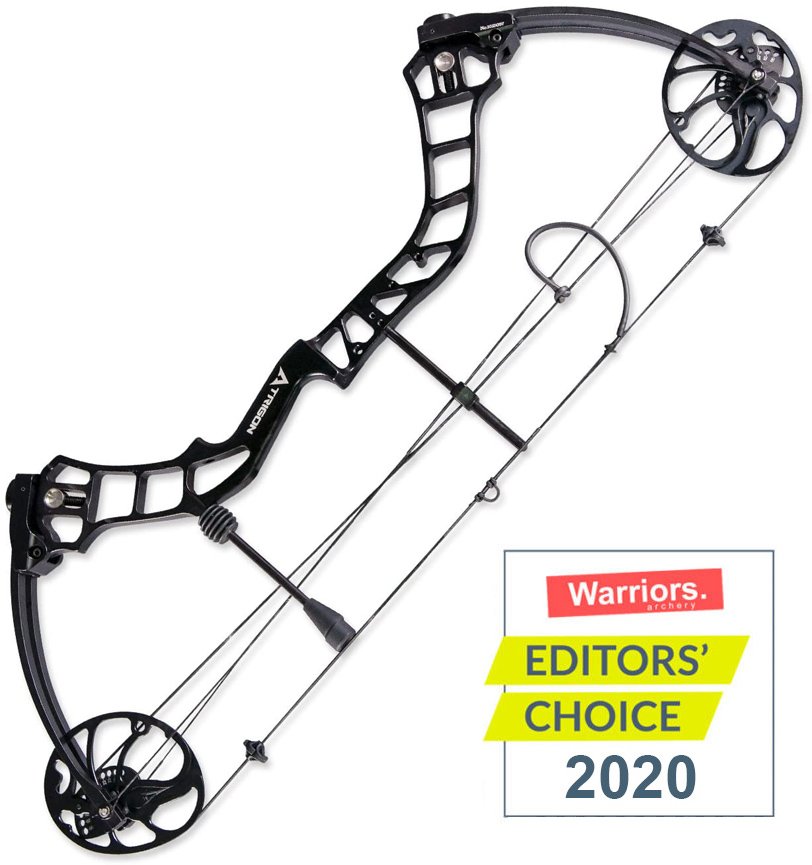 Bow Specifications:
o Bow weight: 3.95lb
o Material: Aluminum
o Right-handed
o IBO 320fps;
o Axle-to-Axle: 31″
o Draw weight: 19-70lbs
o Draw length: 19"-30" adjustable
o Brace height: 7"
o Let-off: 80%,
This bow package is easy to set up, just like every piece from Toppoint archery. Assemblage and making adjustments to the draw length, poundage, and arrow flight will literally take less than an hour.
It is a high-quality bow for right-handed shooters, whereby the bow is held with the left arm and the string drawn with the right one. The package also comes with everything there is to start shooting immediately, arrows included.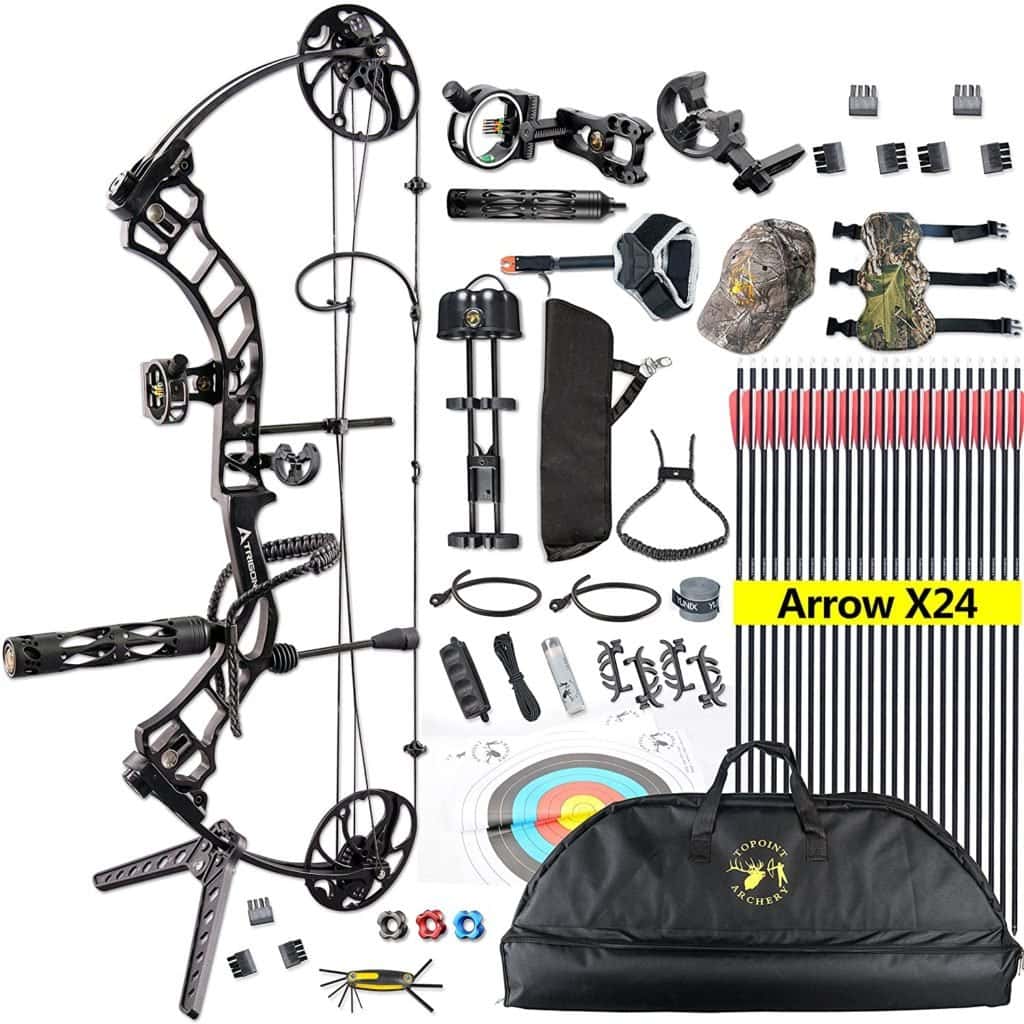 The body has a hue-ish snow camo forest theme and could weigh up to an impressive range of 19-70lbs draw weight, ensuring sharp focus and stability as per personal preference. It is a great option for hunting outdoors.
The bow's accuracy is also excellent comparatively since the shots are made with extreme fluidity and smoothness, all thanks to the carbon express tuning. The bow can shoot over 20 yards and has heavy arrows that are steady when shot.
It comes in a perfect setup bag that contains endless accessories, shooting arrows included, all to enhance the shooting experience. Overall, it's a great product.
Full Package Contents:
8 inch Aluminum stabilizer
Brush arrow rest
Brush replacements
24×30" training carbon mix arrow.
Paper archery Targets
Limb vibration dampers
Bow release
Braided bow sling with aluminum mounting
TRIGON Compound bow
5 pin bow sight
Arrow quiver (holds 5 arrows)
Fabric arrow quiver
D-Loop assembly plus 1-meter replacement D loop chord
Aluminum peep sight installed plus 2 peep sight replacements
Bow stand
Arrow puller
Bowstring wax
Allen Keyset
Camo cap
Soft carry case

Diamond Archery Infinite Edge Pro Bow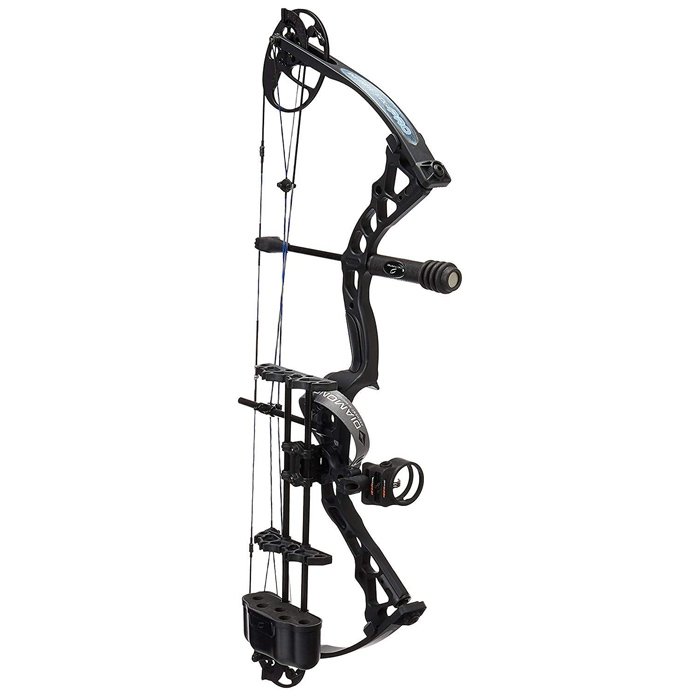 Bow Specifications:
o Draw Length: 13-31″
o IBO Speed: 310 FPS
o Mass Weight3.2″ LBS
o Axle to Axle Length: 31″
o Brace height: 7″
o Draw weight: 5-70 lbs
o Effective let-off: 80%.
o Kinetic energy: 74.7 ft-lbs
It comes at an affordable price of $349.05. This is an extremely versatile high-quality bow, that also comes with a full package ready for hunting & target shooting. It is the go-to option for long drawers since it has extended length in comparison with the previous Infinity edge bow version.
The cam system is also redesigned to create a flawless draw for accuracy in shooting. This is because it's the renowned, accurate, and sought after Synchronized Binary Cam System.
It normally has two symmetrical cams that turn in perfect harmony, therefore, give a flawless nock turning whereby tuning yields consistency and accuracy.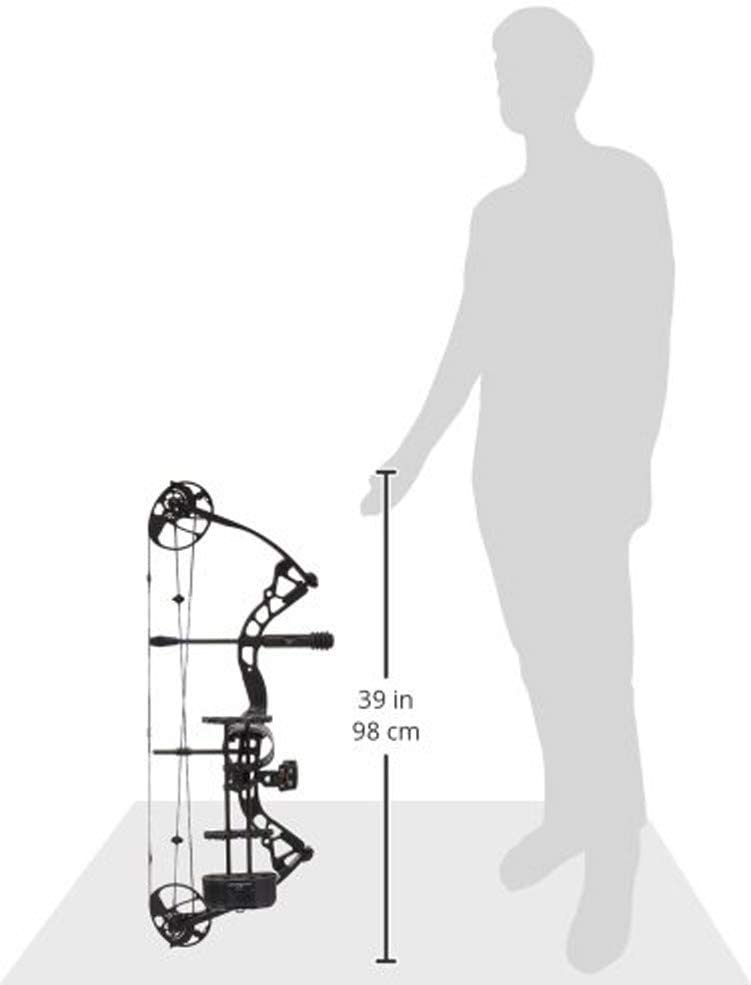 This is also enhanced by the additional solid black wall on the bow as well as the additional stabilizer, making the bow steady for a steadier shot and perfect aim.
The bow can accelerate arrows up to 310 ft/sec and has an adjustable draw weight of 5-70lbs making it suitable for recreation and hunting.
Finally, the bow is extremely versatile thanks to the extreme adjustability. Simply turn the limb bolt to adjust poundage as per personal preference with the EZ Adjust Pocket.
No worries on its adjustability however as the bow has proven to be durable and stays rock solid even after numerous adjustments of draw weights and lengths.
Full package Contents:
Octane Isolate 6 stabilizer
Tube peep sight
String loop
Comfort wrist strap
3-Pin Apex Sight
Octagon Brush arrow rest
Octane Bantam 5 quiver

Diamond Archery Edge 320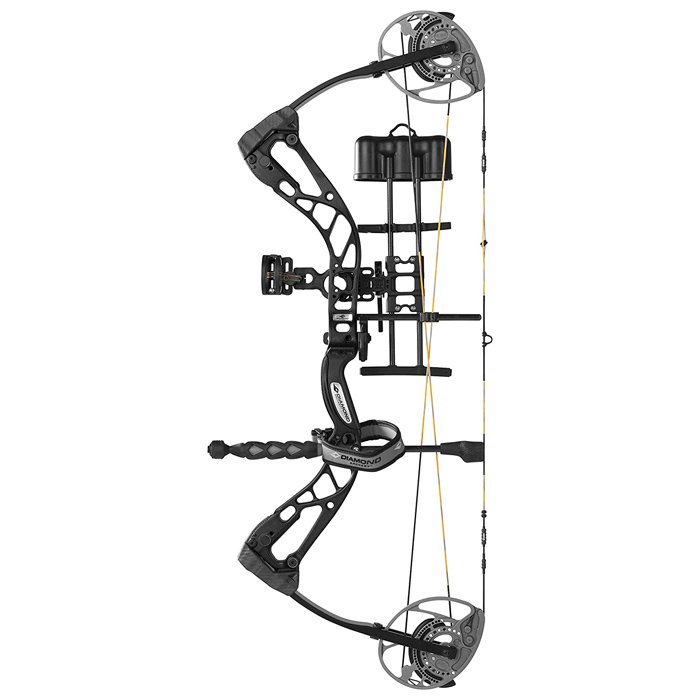 Bow Specifications:
o Powered by Bow-tech's Synchronized Binary Cam System – 320 fps
o Rotating modules offer easy, wide-ranging draw length adjustments
o Full 63 lbs of draw weight adjustment – 7-70 lbs.
o 85% effective let-off
o 31.5″ axle to axle
o Lightweight – 3.6 lbs
o Adjust draw length from 15 to 31 inches long
This one ranges from $381.65 – $460.08 and is powered by the Synchronized Binary Cam System by Bow-tech to yield an arrow velocity of 320 fps. Just like the previous bow, it is adjustable, making it quite versatile as the arrow length can be adjusted up to a draw length of 31 inches from 15 inches.
The limb system also makes the draw weight customizable, from 7lbs to 70lbs. The bondage is also adjustable and the marks are easy to read for any user, including beginners.
With this bow, shooters are assured of straight-line nock travels, therefore, flawless shooting. This tunability also sticks, making the experience fluid since there no need to keep readjusting after every shot.
The package is also fully equipped and easy to assemble to get hunting right from the box.
This is the perfect bow choice when looking to start an archery experience with great expertise, even without quite the experience to back you off. Indeed, great equipment is half the battle.
When getting an adjustable bow, a shooter is able to assess and get to their comfort zone sooner than a rigid bow, which may limit a beginner based on his/her body structure. Shorter shooters, for example, may have shorter draw lengths, therefore, adjustments come in handy.
With rigid bows, they take longer to find their comfort zone which can be extremely irritating.
It is a dedicated hunting and target bow and feels heavier meaning it offers a steadier balance when in action.
Full package Contents:
Peep sight
BCY string loop
Comfort wrist sling.
3-Pin Tundra sight
Hostage XL arrow rest quiver
5″ Ultra-Lite Octane stabilizer

Bottom Line
Archery gadgets can be very expensive, but they are undeniably worthy investments. These compound bows are not only perfect for beginners, but they are also suitable for advanced shooters too, making them an investment that will last longer.
They eliminate the need to keep reinvesting and upgrading, even for professionals. Good, durable, and accurate compound bows are not easy to find but with this guide, only a few steps stand between a shooter and the crème de la crème of compound bows below 1000 dollars!