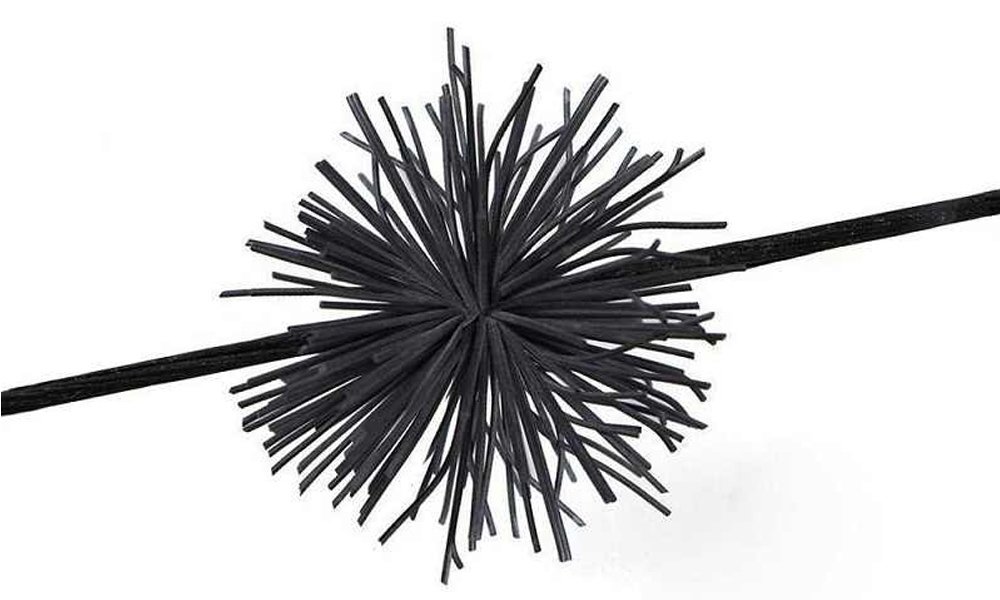 You know, string silencers are one of those nifty little inventions that are so simple, but have such a huge impact on creating a far more accurate and silent shot when shooting a compound bow.
They have become one of my go to accessories when I'm out target shooting and I really couldn't see my life without them anymore, so I decided to list our the best string silencers for your compound bow to help improve your accuracy and create a more dampened and quite shooting experience.
Below I'm going to go through the 3 best that I've have quite a lot of time to use and tell you why I think they're the best on the market to date, what makes them great, and how it can improve your overall game and make you one of the best archers out there.
This list will go over things such as
Quality
Price
Overall Benefits
Why You Need One
And More
Lets jump straight into it!
Pine Ridge Archery Wishbone String and Cable Dampener (4-Pack)
The Pine Ridge dampener is one of the more well known products on the market, and for good reason, it just works!
This is one of the best little products out there for Reducing noise and vibration on your bow's string and cables, and you can tell the difference almost immediately.
When using this myself, I saw and felt a huge reduction in the amount of vibration coming through the string and bow arms when firing, and it made the bow string almost completely silent upon firing.
One of the best things about this particular model is there is no need for a bow press unlike a lot of the other models, it simply wraps around itself and tightens perfectly, allowing you to test it out straight out of the box.
They're made from a strong and durable rubber that absorbs recoil and noise, and this product comes bundled with 4 of them! that's right, 4 dampeners for a very affordable price point.
This is the one I would recommend to anyone who just wants a quick and cheap bow string silencer that is easy to install and has one of the best dampening features that you can find.

12 pc PRO PACK Camo Whisker Bowstring Silencers
This is one of the more popular options for advanced players and people really wanting to get the absolute most out of their bow.
Made from rubbery whiskers, the whiskers act as little antennas that each individually absorb any vibrations that shoot up through the string when firing. This allows the vibrations to easily disperse through each whisker instead of all hitting one certain spot.
This will drastically improve your accuracy as the recoil from the string will barely even be noticeable after this is installed.
This is also an incredibly easy product to install as it has a tie on feature, meaning you just have to thread the center of the silencer through the string and tighten it for a secure connection.
This is one of the better valued string silencer packs out there as it comes with 12 of them in the one pack, meaning you can easily jam a bunch of them in your back pack or case without any fuss, and it comes with 3 different multi colors ranging from Brown, Black & Green.
This is an excellent option if your looking to get the best value for your money and you don't mind having to play around a bit to get the things installed.

Bowjax 1036 Ultra Bow Jax II Dampener
You may have seen this one floating around on the internet, and there's a reason for that, its very popular among enthusiasts of the compound bow world.
This is one that is fairly straight forward to install. You just need to thread it through the string when its detached from the bow, and then reinstall the string.
Its made from a solid rubber design that reduces noise and vibrations extremely well, especially on larger bows with a heavier draw back weight. If you're unsure on how to install something like this, then our guide here will help you every step of the way.
While not the strongest build out there, it provides enough strength and quality that you can easily get hundreds of shots in with it before they start to wear and tear, which is why its handy this product comes in a 4 pack.
Overall its a nifty little dampener that easy to throw on and off the string and will provide you with great sound and vibration reduction for the low price.

Conclusion
When trying to find the best string silencer, there are plenty of options out there, but some can be very cheap and nasty and even cause more damage than good.
The 3 that we have listed are the bets ones that we know of and have tested all 3 of them rigorously and know that you will get a huge boost in your accuracy and comorbidity when firing your bow.
Always invest in a decent one and it will make all the difference.