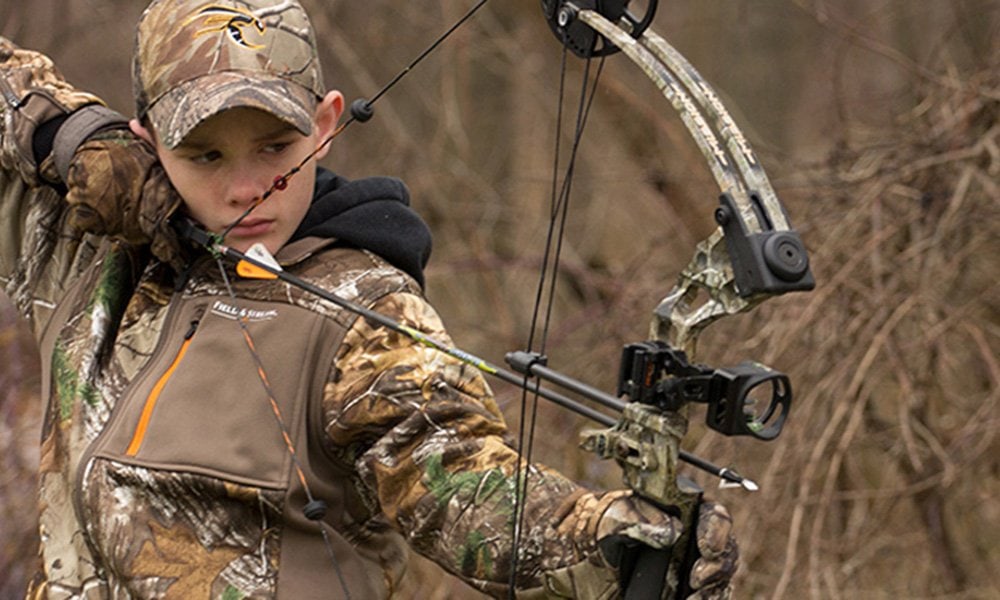 With lots of new models available and a wide range of packages to choose from, it can be challenging to decide on the best entry level compound bow. And before you even realize it, the hunting season is already here.
Fortunately, this guide contains the best three entry-level compound bows that you need to consider when choosing the right one.
This guide is going to take you through the ones that we recommend, and the ones that are the best value for money
so lets get straight into the action shall we!
Southland Archery Supply Scorpii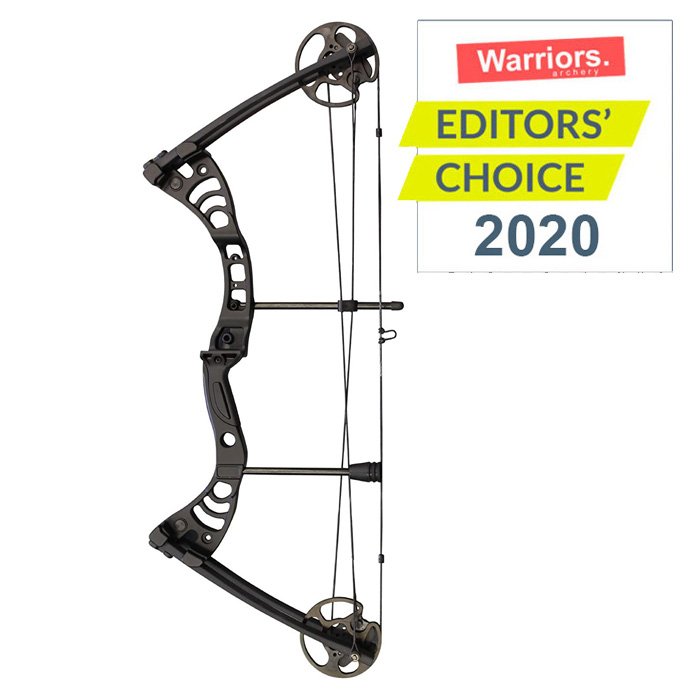 For those who are seeking a more cost-effective option or a great starter entry-level model for bowhunting and target shooting, this may be the right one. At the moment, the available version of this model is designed for right-handed shooters only and will arrive at your door set to its maximum settings (29" draw length, 55 lbs draw weight)
Since sound or noise is usually a more personal impression compared to anything else, this is quite different with this Southland Archery Supply Scorpii. Although you can add some silencers, it will not be that loud to justify doing so.
The SAS Scorpii is generally a firmly built and durable looking model. With 28" as its axle to axle length, it is a compact and very short model, suitable for hunting in ground blinds or relatively small tree stands. Ensure that your draw length doesn't exceed 29". Otherwise, you need a different model.
It has a quite normal brace height of 7.5 inches, and its net weight comes in at 3.3 pounds. Therefore, if you add all the accessories, it may be slightly more than 4 pounds. It's not lightweight, but it's still manageable when it comes to the field.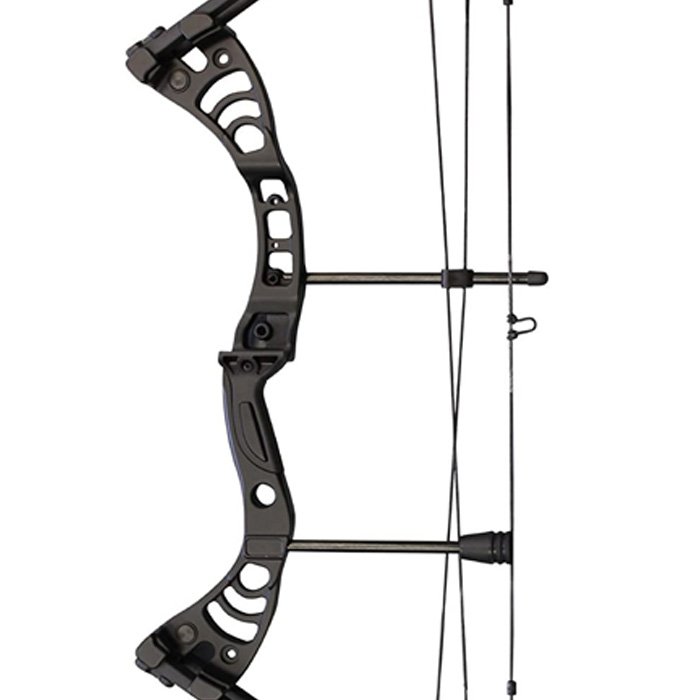 Not only is the SAS Scorpii generally smooth to draw, but it is very accurate and also displays an outstanding overall performance. Since its cam system functions seamlessly, it sends arrow after arrow downrange while maintaining constant accuracy – as long as you got some skills.
You can also adjust the draw length from 19" to 29", and its draw weight from 30 lbs to 55 lbs. The screws in the cams will help in adjusting the draw length.
Generally speaking, a model like this that has a 55 lbs draw weigh would be enough to take down a deer. Undoubtedly, the SAS Scorpii is ideal for bow fishing. 40-55 lbs is definitely enough to go through the water and pound the fish well.
This compound bow is a uniquely designed entry-level model that – due to its small size- it can be used by teens, tweens, and females. It has an exceptional overall performance in this price range and shames some of the more costly models.

Bear Archery Brave Bow Set
Bear Archery Brave Bow is generally a tool that is commonly used to train and teach kids about archery and proper use of using a bow. Primarily, the goal of this training is to ready the kids to overcome face the obstacles bravely. Also, it's a means to defend yourselves when it comes to unfavorable situations.
It is recommended to opt for the bow that has a reasonably larger draw length since it will last for a couple of years until your kid grows and reaches the specific draw limit.
In general, the bear archery bow isn't recommended for adults and teenagers. However, it comes loaded with a lot of different specs.
It's accompanied by two safety glass arrows. Usually, the glass arrows tend to break immediately; they hit some solid. 26" is the standard length for these arrows. So, always choose either 26" or 28" long arrows of carbon and aluminum. Typically, such arrows would be durable.
The bow also comes loaded with security features. You will also get armguards that should help in protecting your kids from injury.
What is in this Package?
Typically, the Bear Archery Brave Bow Set is accompanied by a wide range of accessories that any hunter (pro or beginner) might need. The whisker biscuit is the most valuable of all the accessories in this box.
The box also consists of a sight, which assists a lot in growing the archery skills of your children. Besides, the package consists of two safety glass arrows, and each has a length of approximately 26".
The bow kit also comes with armguards that assist in saving the young kids from the slaps that come with stainless steel strings.
This archery set is a perfect deal for getting young ones into the sport of archery with a pack that will suit them. In comparison to other archery bows, its build quality is finer. Since it weighs only 2 lbs, it is considered perfect for little children.

Predator Archery Raptor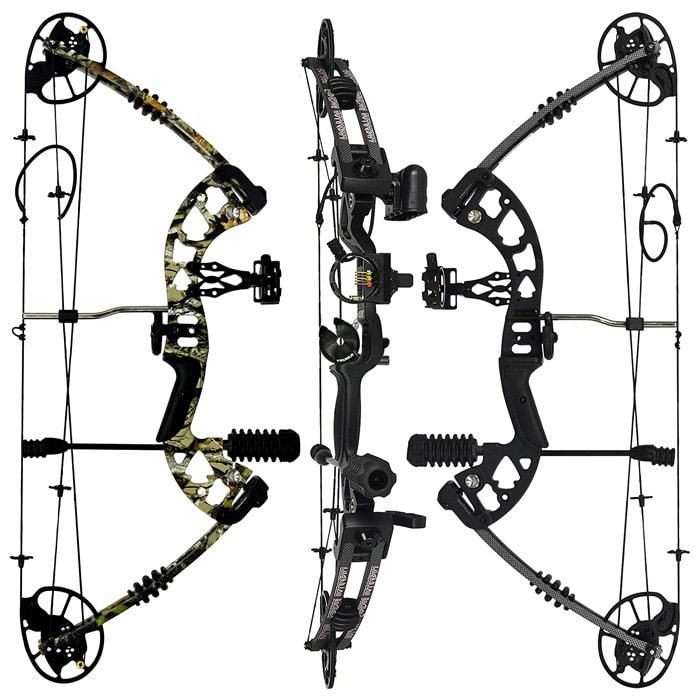 It is a smooth-pulling, precise, and versatile bow. The product is often advertised as an appropriate weapon when it comes to bow fishing and hunting. However, it can be useful in target practice as well as virtually all archery styles.
Not only is this uniquely built, but it also consists of an impressive quality of material in its price range. The cams are typically fully-machined aluminum, while the limbs are made of fiberglass.
In general, the bow comes in two different colors, the very common G3 camo, and black. Not only is the finish of superior quality, but it is also comparable to that of more expensive products.
The Predator Archery Raptor compound Hunting Bow comes in a variety of body sizes, which makes it an excellent option for women and young archers. Just like many packages, this one is fully customizable in draw weight (30-70 lbs) and draw length (24.5-31") without making use of a bow press. In general, it is pretty straightforward to sight-in and tune and consists of a uniquely designed tuning system for accurate and quick adjustments.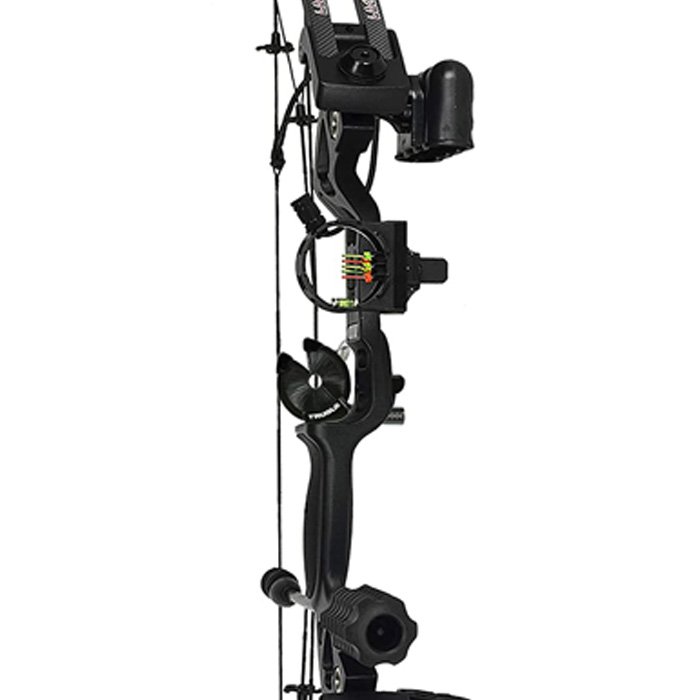 Due to its maximum speed of 315 ft per second and its 75% let-off, Predator Archery Raptor compound Hunting Bow feels fast, firm and smooth, and always perform consistently and accurately.
Typically, this package consists of a whisker biscuit style rest, a five-pin sight that has light and level, and stabilizer, and all of these are of decent quality.
In addition, loop and peep sight come pre-installed. All the accessories are of the best quality, and this is honestly impressive given the cost this package is currently sold at.
The Predator Archery Raptor compound Hunting Bow exceeds the expectations for a compound bow in this particular price range. In general, this kit can be the best option for a beginner bowhunter/ archer or even for a pro who's on a budget looking for the best value for their money.
The accuracy and quality of materials provided by this bow are incomparable among a lot of price-matched competitors.

Conclusion
Hopefully, these reviews should help you in choosing the right entry-level bow for your needs. These are some of the best currently on the market and will really help you get a foot hold on the sport without breaking the bank.
Always ensure that you pick the right sized product for you as getting something that is way too long for your body height can make it very difficult to use.