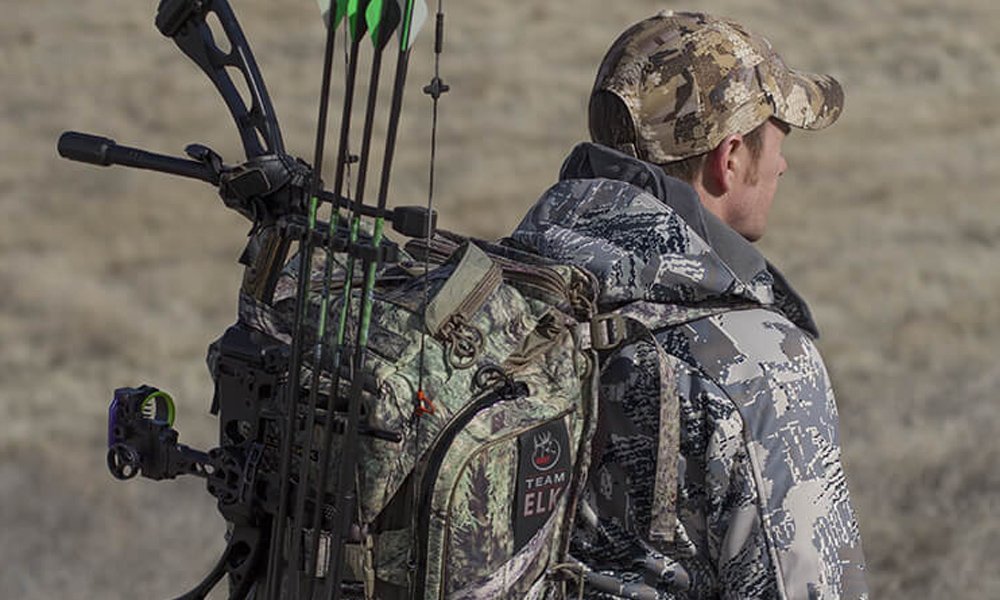 This is a question that I actually get asked quite a lot, which surprises me, as there's a very easy answer to the question.
There are a lot of avid compound bowers out there that hate lugging their bow around with them by constantly holding onto it all the time, which can become a real pain.
Its also fairly dangerous for your bow as its pretty easy to snag the string on a tree or any obstacle and completely destroy it, and even chip and crack parts of the bow.
In this article I'm going to tell you and show you the best way to carry your compound bow on your back to make it far easier to move around. This is particularity helpful for hunters as it'll allow you to move more stealthily without making to much noise.
So lets get right into it!
Whats the best way to carry the compound bow on your back?
A backpack, but not just any ordinary back pack, one specifically designed to hold your bow, arrows and all and any accessories you may want to carry around. This is really one of the only ways to do it properly and safety.
You could always attempt to create your own holder for the bow, but its incredibly difficult to make anything that fit comfortably and that even works at holding the bow (trust me, I've tried)
There's a large amount of backpacks out there that can do the job well enough, and hold bows of any size, but if you're going to invest heavily in a quality bow and accessories, then you are far better off investing in a good compound bow back pack.
You need one that is sturdy, made from great materials, can hold a large amount of your accessories like your bows, scopes, arrows and everything else. Getting one that is water proof is also a must, as if you're planning to hunt in the winter months, the last thing you want is a water logged inventory.
Its also a huge benefit to your back in choosing the right product. Picking one that's too loose or just not structurally sound can cause it to sag down with all the weight of your gear and will do some real damage to your back if its not properly fastened or designed.
We recommend the below product if you are planning to go this route.
INSIGHTS Hunting THE VISION Compound Bow Carrier Pack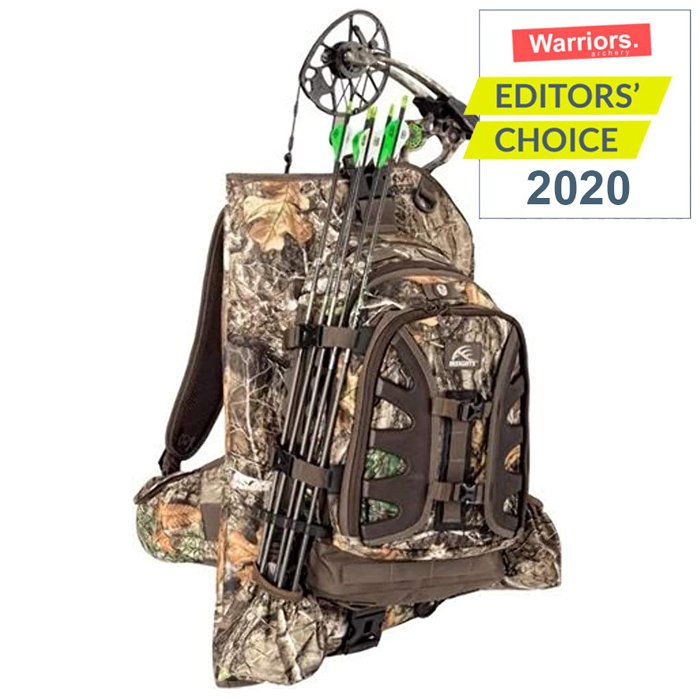 This is one of the better designs and builds on the market for a quality backpack. It safely and easily carries your compound bows, quiver, arrows, optics, and and any accessories you may have.
Due to the unique design, it makes it incredibly easy to pull out any of your carbon arrows whilst still wearing the back pack, allowing for a quicker and much more convenient shot instead of having to constantly take it off all the time.
Its also one of the strongest and most durable products out there. Ive had mine for around 4 years now and haven't noticed any tears, marks or loose threads anywhere, even after using it hundreds of times and having it covered in rain.
The size of the back pack measures in at 26 x 17.5 x 12.5 inches which is a solid size and will fit most young adults and full adults, making it almost universally fit everyone. This is one of the best products I've used and could not recommend it enough.

Conclusion
There's a ton of ways you could go about carrying the ting on your back, but a well designed and solid built back pack with all the right features is always going to be the route to go.
It will be one of the best investments you make and it's going to make your overall hunting, target shooting experience a far better one.