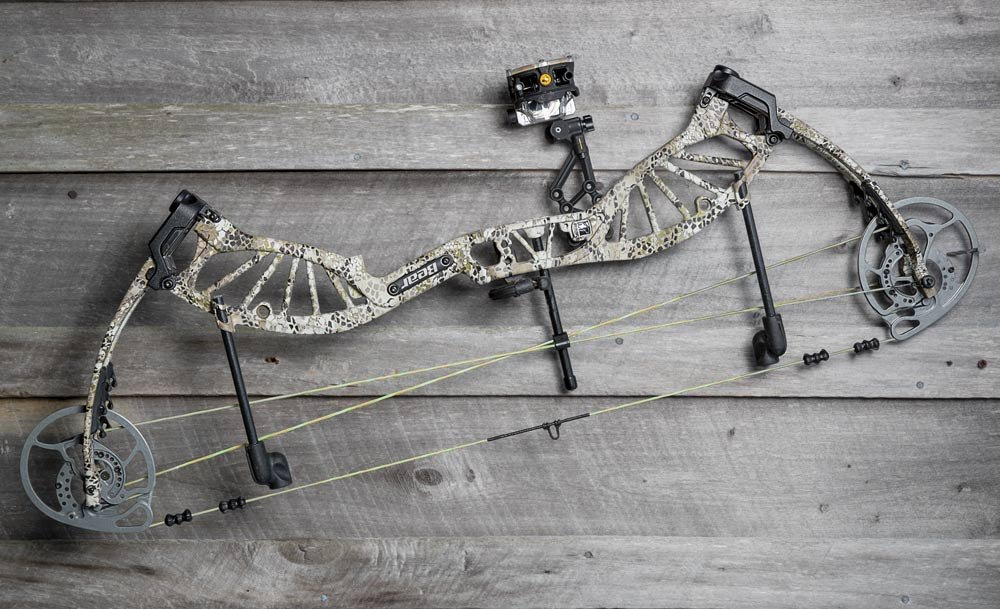 If you're in the market for a new compound bow, one that will really up your accuracy and become a pro, then we have the list for you.
This guide goes through the very best compound bow under 600 and which ones we believe are the very best.
We take a look at every aspect from
The best builds
The most well designed
Value for money
What we believe to be the best of the bunch
So without further ado, here is our list of the top compound bows that are under $600 in the world today on the market for 2019 and into 2020
The Top 3 That Dominate Above The Rest
Bear Archery Cruzer Lite Compound Bow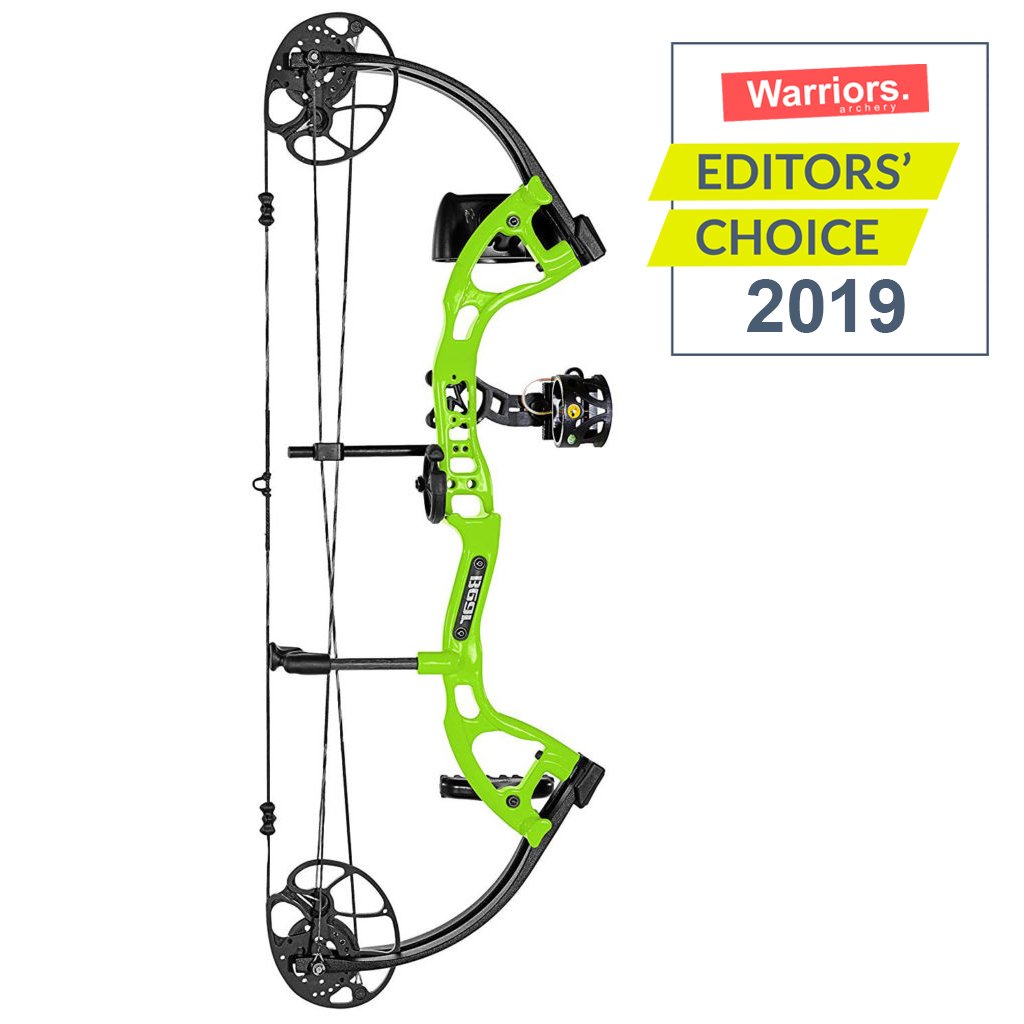 Specifications
Brace Height: 6"
Draw Length: 12" to 27"
Bow Length: 27 1/8"
Draw Weight: 5 to 45 lbs
IBO Speed: 290 FPS
Bow Weight: 3.2 lbs
Let-Off: 70%
Description
The Cruzer Lite is one of the preferred choices in the Bear Archery Lineup since it's a very fast bow, and it lacks much hand shock for such a brace height.
Tunability is one of the most admirable properties of the Bear Archery Lineup.
The Cruzer Lite is professionally integrated with this feature to enable any child to work on the bow while in the field.
Being one of the best starter compound bows, you can easily draw the bow and shoot without much strain at 45 pounds.
After developing good form, you can shift to another model.
In general, it's adjustable from childhood level to legend.
Who Is It Best For?
Possibly what is so impressive about this Cruzer Lite is its easiness, tunability, and suitability for beginners or young bow hunters.
Undoubtedly, it's an excellent option for kids around seven years old.
The draw weight changes appropriately from 5 to 45 pounds while the draw length moves from 12 to 27 inches.
With its exceptional hunting features, it's an ideal choice for your kid or even your wife since it doesn't need much effort to deliver a kill shot.
You can easily take down a deer with one of this. Its 6-inch brace height is uniquely designed to allow accurate shooting.
Regardless of a few errors, your child will still be in a position to cast the arrow as close as possible when hunting or even target shooting.
The 70% let-off in poundage enables a young archer to utilize his or her poundage maximally.
As a result, it makes hunting more effective and judging distance relatively less critical.
Recommended Arrows
Since the Cruzer Lite isn't inclusive of arrows, you'll have to purchase a few for your own.
In general, great and constant results can only be achieved if you have the right arrows with you.
If you want to choose the best arrows for your young one, you must fit the poundage of the bow and your kid's draw length.

Bear Archery Cruzer G2 Adult Compound Bow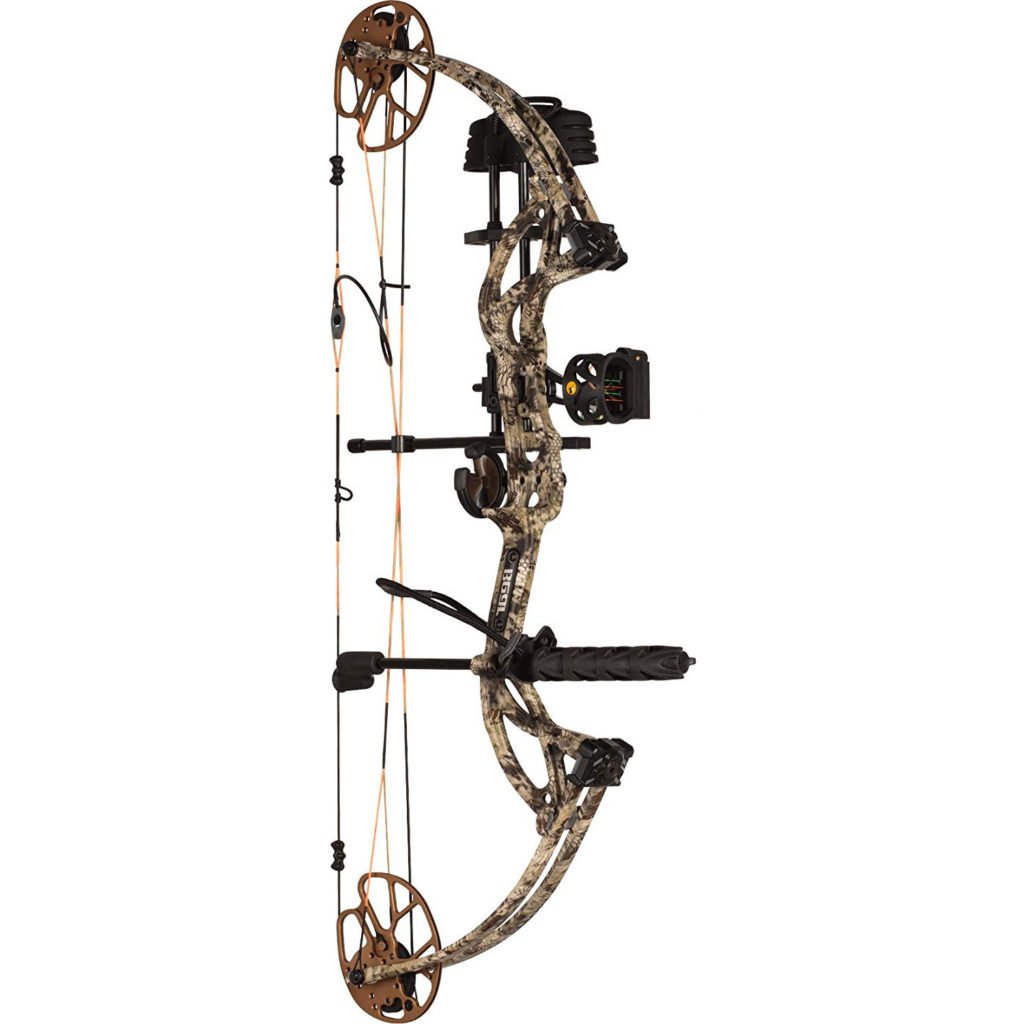 Specifications
Draw Weight: 5 to 70 lbs
Draw Length: 12" to 30''
Dimensions: 40x14x6
Weight: 3 lbs
Let-Off: 70%
IBO Speed: 315 ft/s
Peep Sight
Whisker Biscuit
Stabilizer and Sling
5-Arrow Quiver
Nock Loop
Description
As the name of the product suggests, the Bear Archery Cruzer G2 Adult Compound could be an ideal choice if you already have an interest in hunting.
With its exceptionally great performance and maximum versatility, it stands out among the other products.
The bow is more suitable for archers of all ages.
Irrespective if you are a beginner or a professional archer, you will certainly find the Cruzer G2 useful for you.
What's more, the product's affordable price is not a thing that you see often.
For beginners in archery, the Cruzer G2 has an advanced grip design that makes it easier to handle.
Besides, it weighs only 3 lbs. The Cruzer G2 can shoot precisely up to a speed of approximately 315 ft/s unlike any other.
Additionally, it consists of an adjustable draw length of around 12'' to 30''.
Who Is It Best For?
Undoubtedly, the Cruzer G2 is ideally suitable for hunting.
It has a dual cam system which releases the arrow at a speed of 315 ft/s. Meanwhile, the stabilizer reduces the shock and ensures the archery release is quiet.
If you're considering to go spot and stalk, the Cruzer G2 Compound Bow should be the perfect match since it's portable and has a receptacle that can carry five arrows.
The archers experience minimal shocks when releasing their arrow because of the stabilizer that it comes with, making it a great option for younger players.
But It can be used by archers of all ages, regardless if its a child or an adult archer due to the light frame and easy pull back bow string.
It offers great value for your investment. For beginners, however, you might have to take it to a local pro shop before your first use.
The Cruzer G2 Adult Bow can easily be adjusted by making use of an Allen wrench. Therefore, there is no need to use a bow press
Recommended Arrows
The Bear Archery Cruzer G2 Adult usually comes with perfectly designed arrows.
If you still want to change your arrows with a few of your own, however, it's not a problem.
It's recommended that you have to purchase arrows of 0.5'' or 1'' more length for any bow that has a draw length of 30''.

Diamond Archery Infinite Edge Pro Bow Package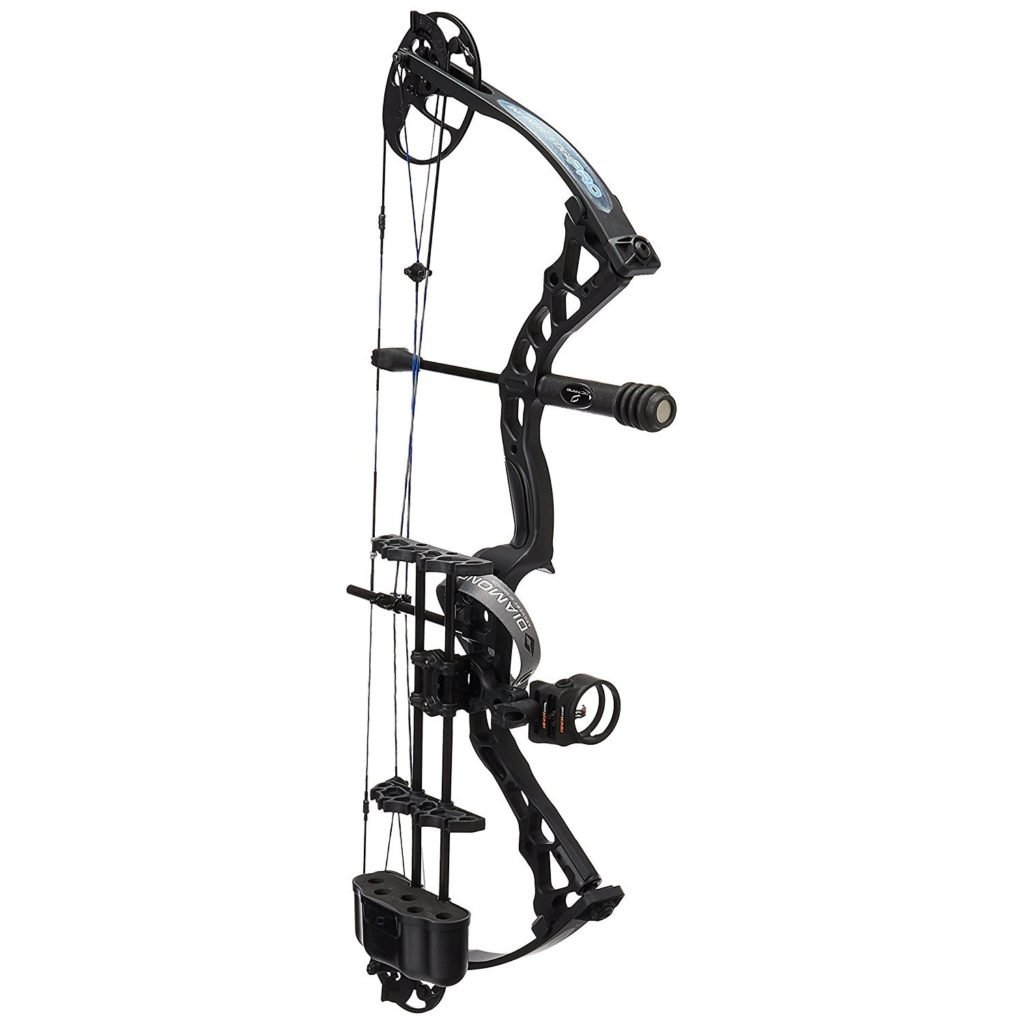 Specifications
Brace height: 7"
Draw length: 13-31"
Bow length: 31 1/2"
Draw weight: 5-70 lbs
IBO speed: 310 FPS
Bow weight: 3.2 lbs
Let-off: 80%
Description
The Diamond Archery Infinite Edge Pro Compound Bow can be listed as a beginner bow because it's quite affordable and provides a wide range of adjustable settings.
However, its incredible performance isn't what we'd normally be prepared for in an entry level-bow.
Since the Pro Version is an upgrade of the Infinite Edge, it comes with an extended draw length of up to 31".
It also has a new cam system which leads to an even smoother and convenient draw cycle; this the main technology behind the Edge Pro's amazing versatility.
The upgraded features have allowed even more flexibility to professional archers and can, at the same time, enable the beginners to grow their skills with the same bow.
Although the smooth drawing cams slightly minimize the IBO speed, this assists the beginners in developing their archery skills, even though at the cost of some stealth and speed.
The bow is incredibly proficient at target archery.
However, it can also be applied for large game hunting too; this makes it an excellent all-round compound bow and one of the best picks.
Who Is It Best For?
Are you considering to use this bow in your next hunt?
Then you should read more about the hunting and speed capabilities of this Diamond Infinite Edge Pro.
It has an IBO speed of approximately 310 fps, keep in mind that this just but an estimate at the specific point of release, which can be influenced by several external factors.
Ready to Shoot Package
When you buy a Diamond Infinite Edge Bow, it comes with an amazing Ready to Shoot Package.
The package is ideal for those people who are looking to grab their brand new bow and start shooting immediately.
It includes:
Hostage XL whisker biscuit arrow rest
Deadlock Lite Octane quiver
Comfort Wrist Sling
3-Pin Tundra Sight
BCY string loop
5" Ultra-Lite Octane stabilizer
Tube peep sight