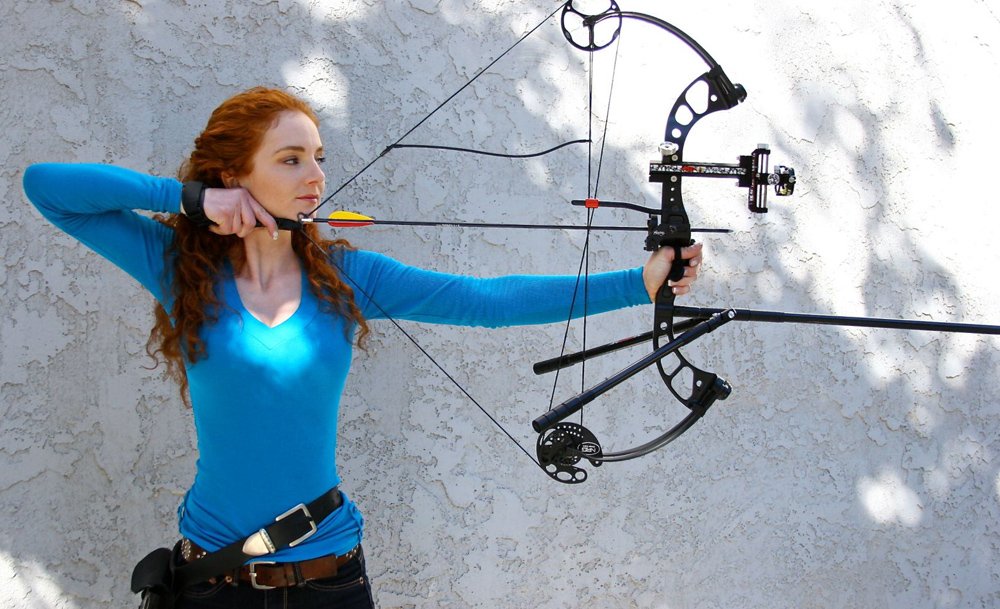 Any women wanting to get into the world of compound bows? Of course there are, that's why you're here, to try and track down the best compound bow for female beginners on the market
When it comes to using a compound bow, it's crucial to find one that perfectly suits your line of sight. This helps improve accuracy and overall draw strength, making it far easier to hit your target.
So without further delay, we have compiled a life of the best compound bows for women in the world, and will focus on everything from
Price
Draw Length
Build Quality
Accessories
And Much More
Let's begin!
Bear Archery Brave Bow Set
The Bear Archery Brave is in our opinion the absolute best value for money when it comes to finding the best women's compound bow.
The build quality on this piece is nothing short of amazing. It has a smaller design and structure than most bows, but should still be big enough for any beginner, as it will allow you to hold and fire it with more stability than the bigger versions out there.
Sporting a 26 inch axle to axle design, this may be more of a younger person bow, but can suit the vast majority of people that may be shorter or have a smaller arm length.
The overall height of this compound bow is set at 26 inches, with a brace height of 5.5 inches. Now while this may seem a bit smaller than usual, its still very easy to hold in a steady position while getting a solid aim on yuor target.
This particular design comes in 6 different colors ensuring that you will be able to find the design and color that suits your personality.
One fantastic part of this pack is the features that it comes bundled with. This Set includes a high end Whisker Biscuit, 1 singular pin sight, finger rollers, a beautifully crafted arm-guard, and an arrow quiver. These amount of features in such a low price is one of the best bargains you will find. We recommend also purchasing a limb saver, which will help reduce drawback recoil when firing, making it easier for beginners to get a grasp of firing.

Siege SAS 55 lb 29" Compound Bow
Looking for something a little more simple, that is far more easier to shoot than anything else? then this is the bow for you.
This has a far more simplistic design and construction overall, making it far easier to gain the skills early on the be a compound bow shooting expert.
This model comes packed with ABS limbs, which are incredibly sturdy and tough, prolonging the life of the bow itself.
The axle to axle height is around 41.5 inches, making it ideal for taller people and anyone looking to really shoot those arrows far.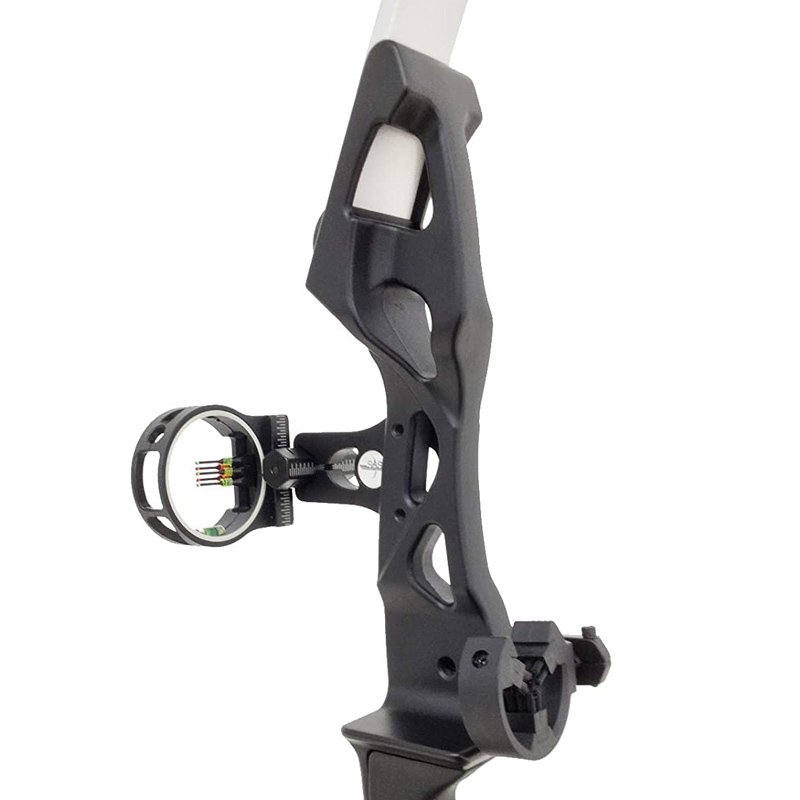 Packing a draw length of 29 inches, this particular model is great for anyone who wants something easy to shoot as a beginner, but can stand well as an advanced bow as well, meaning you are getting far more bang for your buck as it works well for beginners and advanced users.
This is also a nice little package as it comes bundled with a accurate sight and a paper shooting target, meaning straight out of the box its ready to go.
While it does not come bundled with any arrows, the best type to pick up would be 30″ Carbon and Aluminum arrows. These are some of the strongest and lightest arrows out there and work amazingly with this bow.

Conclusion
While this list isn't huge, these two compound bows are the best ones out there for women wanting to get into the sport. They're affordable, easy to use and are built from strong materials that will extend the bows life considerably.
We have tested both of these products and have found that while there are more expensive ones out there, these are the best value for money with their build quality, and the accessories that they come bundled with.
If you're looking for something a little more advanced with higher draw weights, then our article on the best bows under 1000 will be of help to you, as some beginners are stronger than other and prefer a more beefier and longer lasting bow